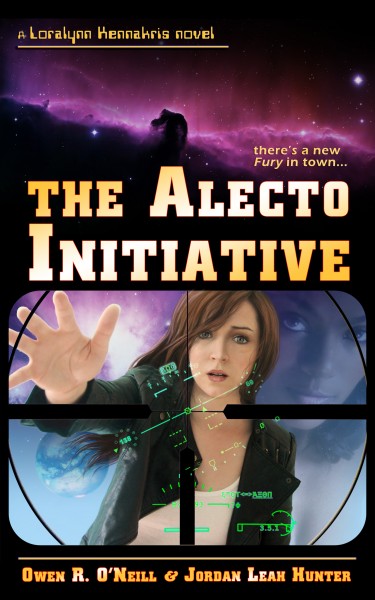 The Alecto Initiative
Life was never easy out in the Methuselah Cluster, the most remote region humanity ever settled, but when her alcoholic father found her a 'job' while he went off-planet to look for work for a 'few months', 11-year-old Loralynn Kennakris began to learn just how ugly it could get. Within the year, her employers sold her to a brutal slaver captain, who took from her the last thing she owned: her name.

Most girls in Kris's position last a year or two. The strong ones might last four. Kris survived for eight. And when her chance at freedom finally came, courtesy of the Nereidian League Navy, she sunk her teeth into it.

Unfortunately, eight years growing up in Hell prepared Kris for nearly everything except being free, and her new life isn't at all what she imagined. Not only must she find her way in a bewildering society full of bizarre rules, but the very people who rescued her suspect she's a terrorist plant. Then there's this beautiful interstellar celebrity who's stirring up feelings she'd really rather not deal with at the moment. And now someone's trying to kill her.

But Kris hasn't stayed alive by respecting boundaries or obeying rules, and her adopted society is about to find out what it's like to collide with a someone who has no concept of a no-win scenario. . .

The Alecto Initiative is the gripping story of an extraordinary young woman forced to come of age while looking Death in the eye. Kindle edition now available at Amazon for only $2.99! Paperback edition available for only $7.99!

This is the first book in the Loralynn Kennakris series.


---
Coming Soon from Pleiades Web Press
It was supposed to be the beginning of a new life—not a replay of her old one . . . [ read more ]


---
Pleiades Web Press is a full-service Internet publishing company.
We offer eBook publishing, website creation, graphics design, Internet hosting, and SEO consulting services.
Contact Us